The flowers are all coming out with the Spring Weather. One day its hot but cold in the morning so I am hovering with do I plant or not with the Vegetables. Beans I planted are turning yellow so I don't think it is hot enough as they are in new vegetable compost. We did pick the Broad Beans and I am really pleased for a first try.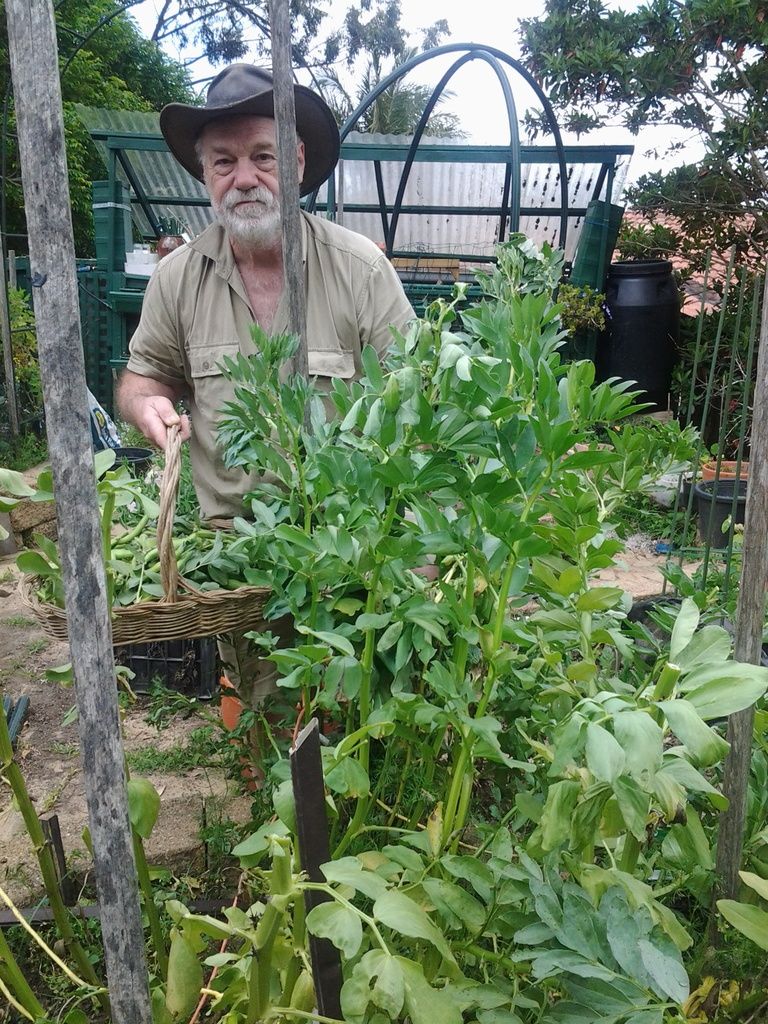 Picking Broad Beans. Corn will be planted next.
Shelled them all and put them in the freezer as is. The basket full made 3 good meals of them.
Will definitely try them again next winter.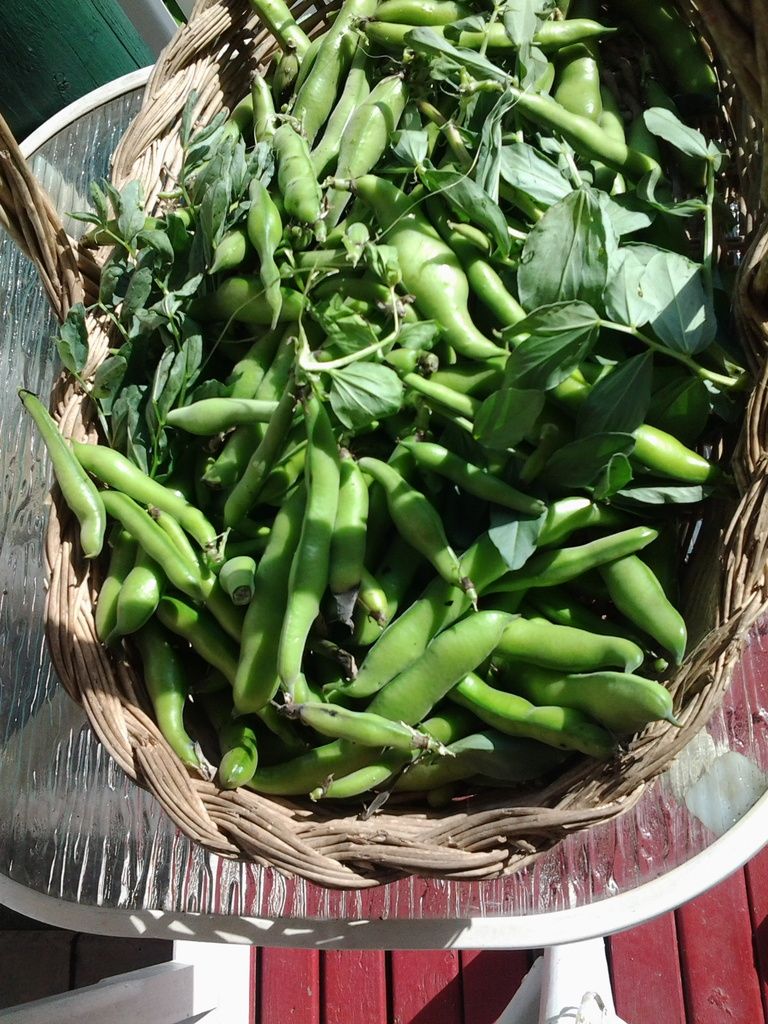 Basket of Broad Beans
The Peachcot Tree is full of fruit so we covered that against fruit fly, although I suspect some have been stung already. Same with the apple covered the fruit in exclusion bags as it is too hard for a net. The plum tree had blossom but I don't think it will have fruit. This is just as well really as after the 25kgs of plums last year I don't really want to see any more. I picked a dozen various sizes of Nectarines, which had been bagged, in variouse stages of ripening. I didn't want the rats to get them. Sometimes I think I will dig the trees out, then you eat a fresh home grown Nectarine and decide not.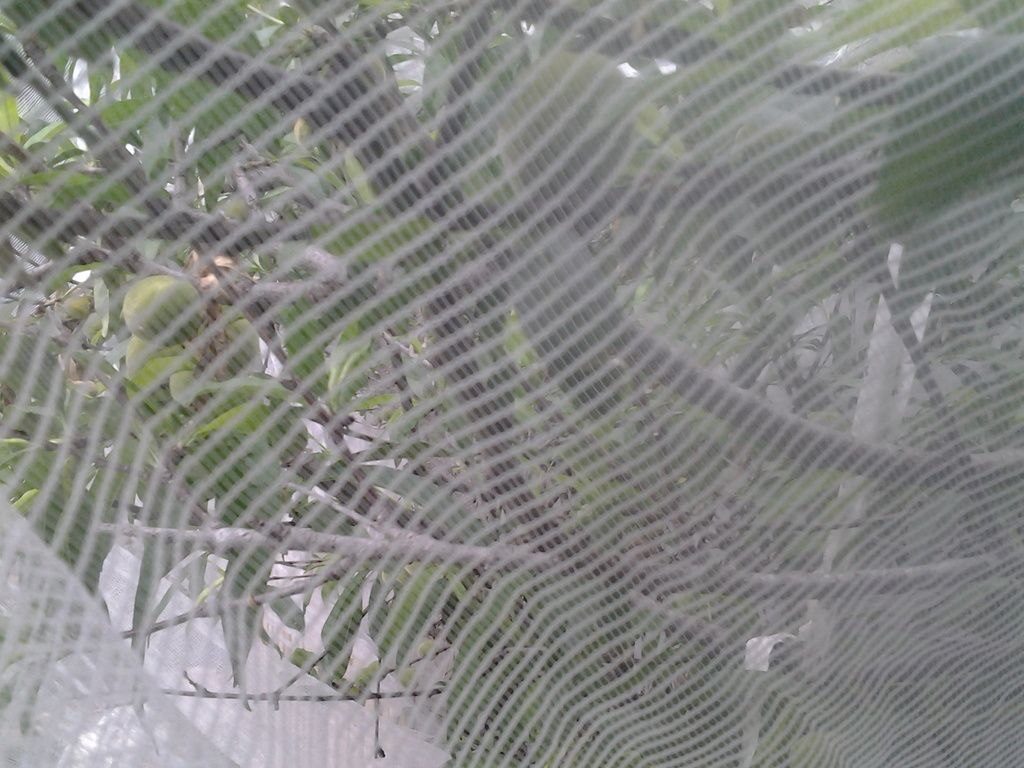 Peachcot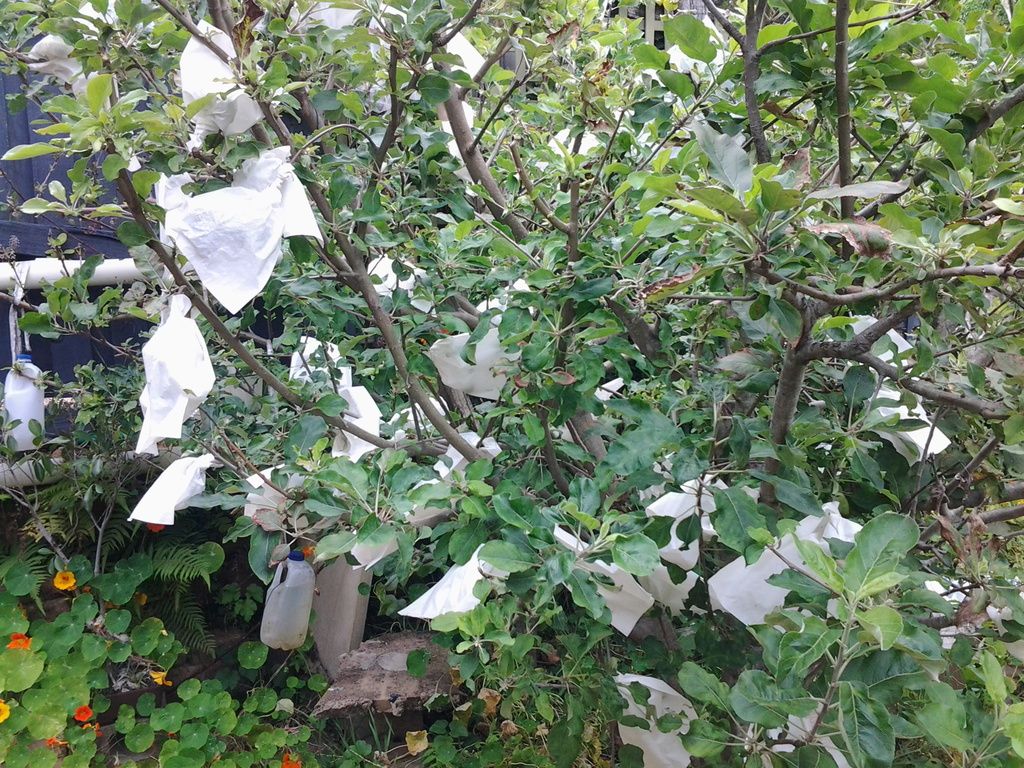 Apple Trees
The Miniature Magnolia is just beautiful at the moment full of flowers.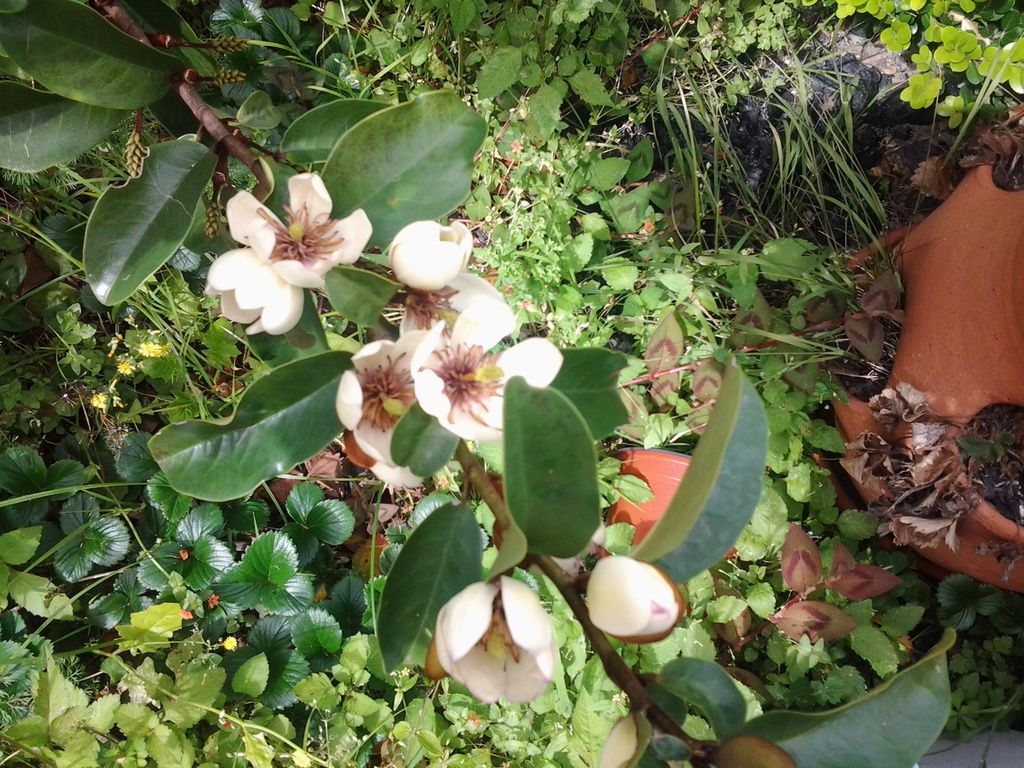 Magnolia
All the citrus is blossoming a and I planted a Miniature Navel Orange in a pot, will plant in the garden when it is bigger.
Dwarf Orange biding its time in the Pot
I actually thought the tall rose was dying but it decided to come good. Must have known I was going to whip it out. This was where I was thinking of planting the Orange.
Rose has come good again
The pond has blossomed with purple Iris about 30 of them, looks magnificent.
Iris
The Sweet Peas have started flowering so I am picking them regularly and giving some to the neighbours, my sister and embroidery teacher. The more you pick the more they will grow. Smell divine.
Sweet Peas
An Atichoke plant which was getting way to big for where it was was also coming out, but again started to flower. Once the 3 fruit are pickable, it is still coming out.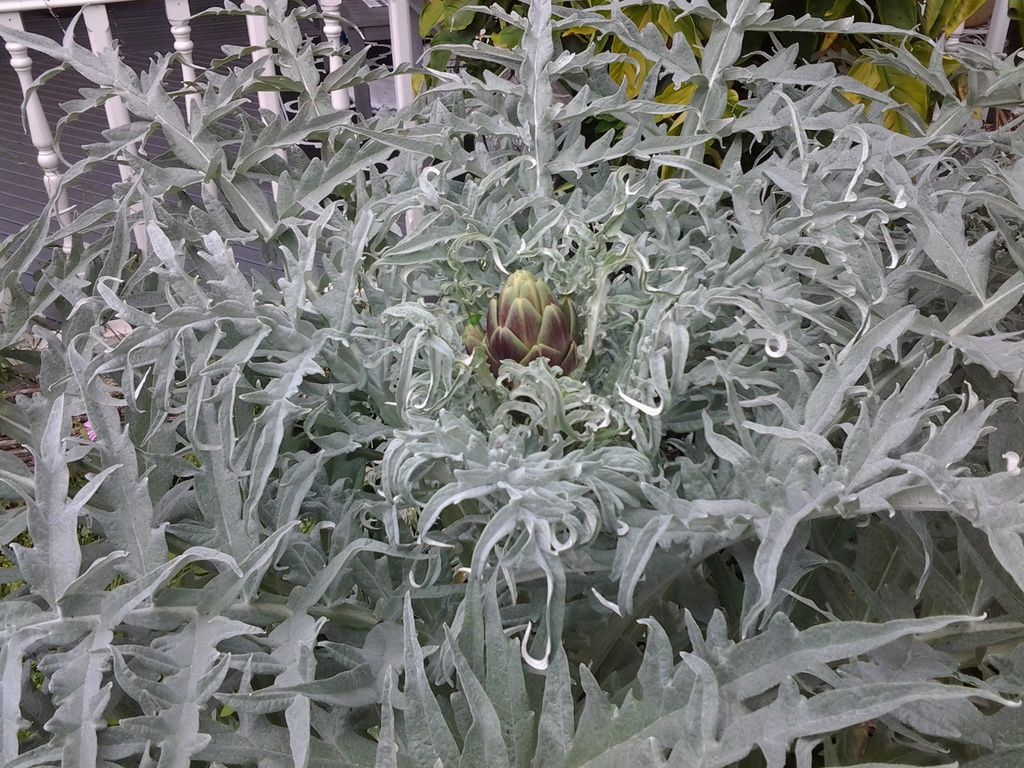 Artichoke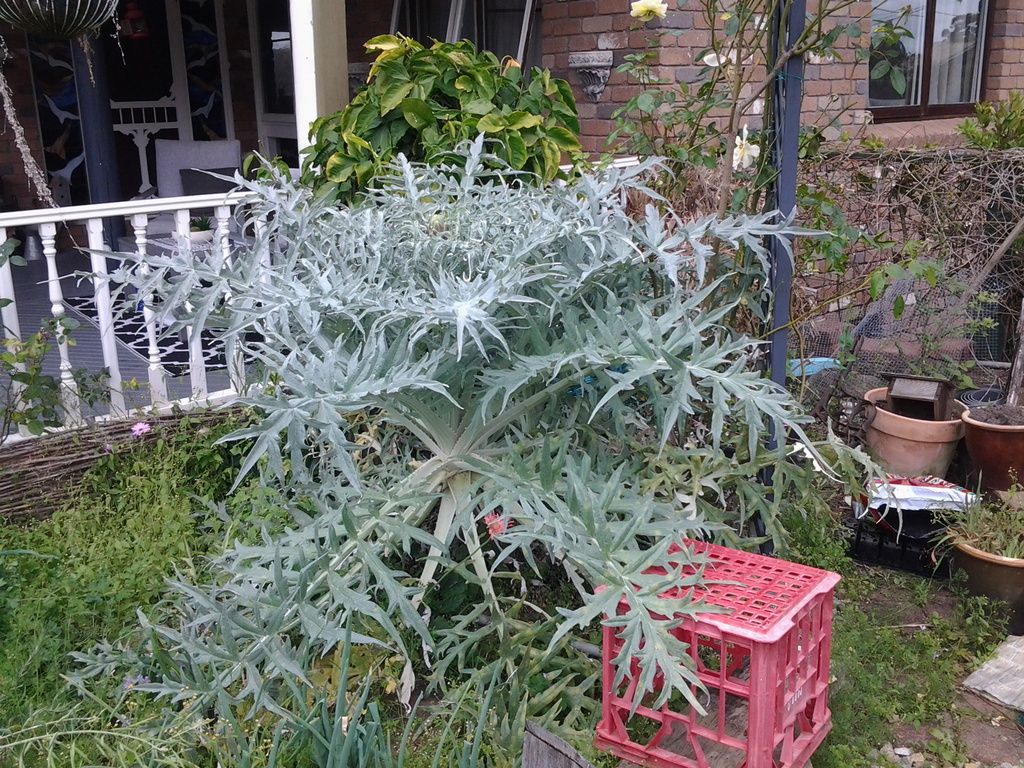 Too Big
The shady area which has Clivia, Lillies,and coloured leaves of Begonia Rex, Orchards, looking delicate, while the many flowers in the garden are colourful.
The Shade Garden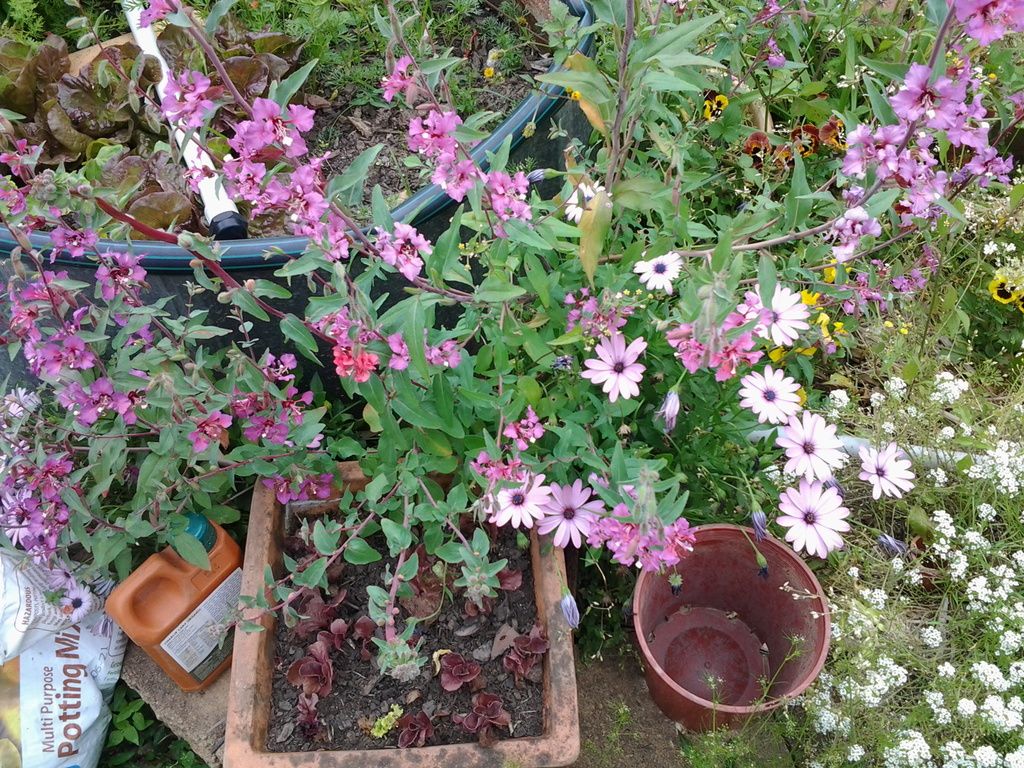 Clarkia, Daisies and Pansies.
Hope your Spring garden is doing just as well. I am doing a big cleanup, laying down newspapers after weeding and digging, then putting on lots of Veg mix soil and then will cover with sugarcane mulch.Trying to make it more no dig, and working the planting area differently.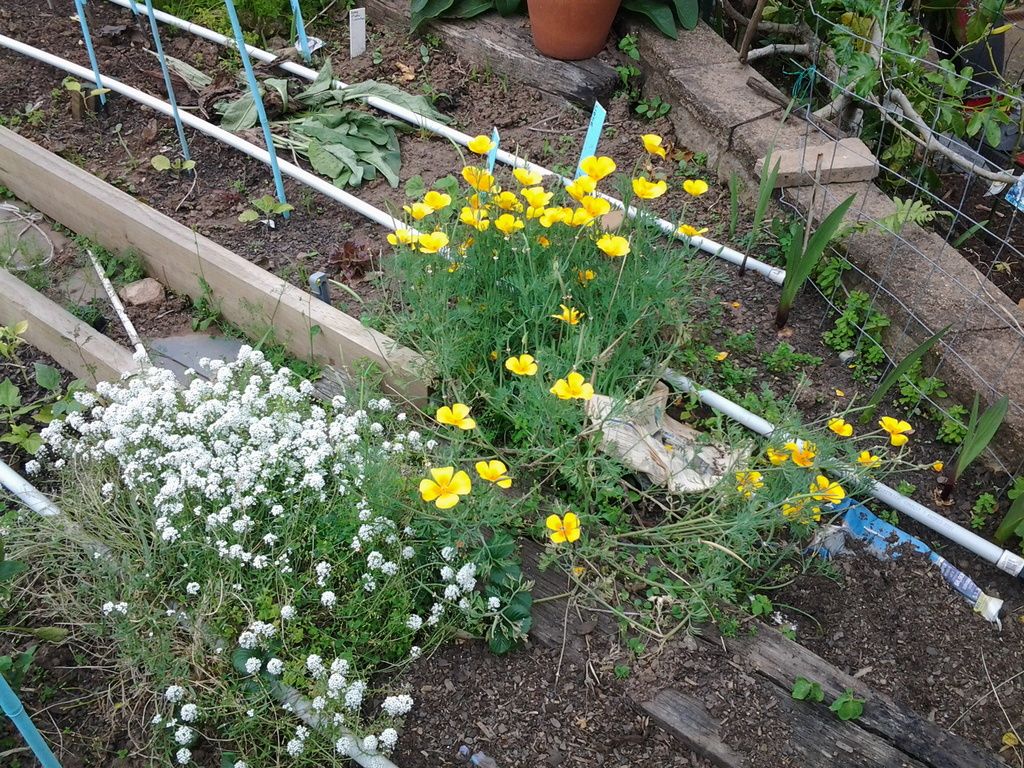 Poppies and Assylum amongst the cleaned veg beds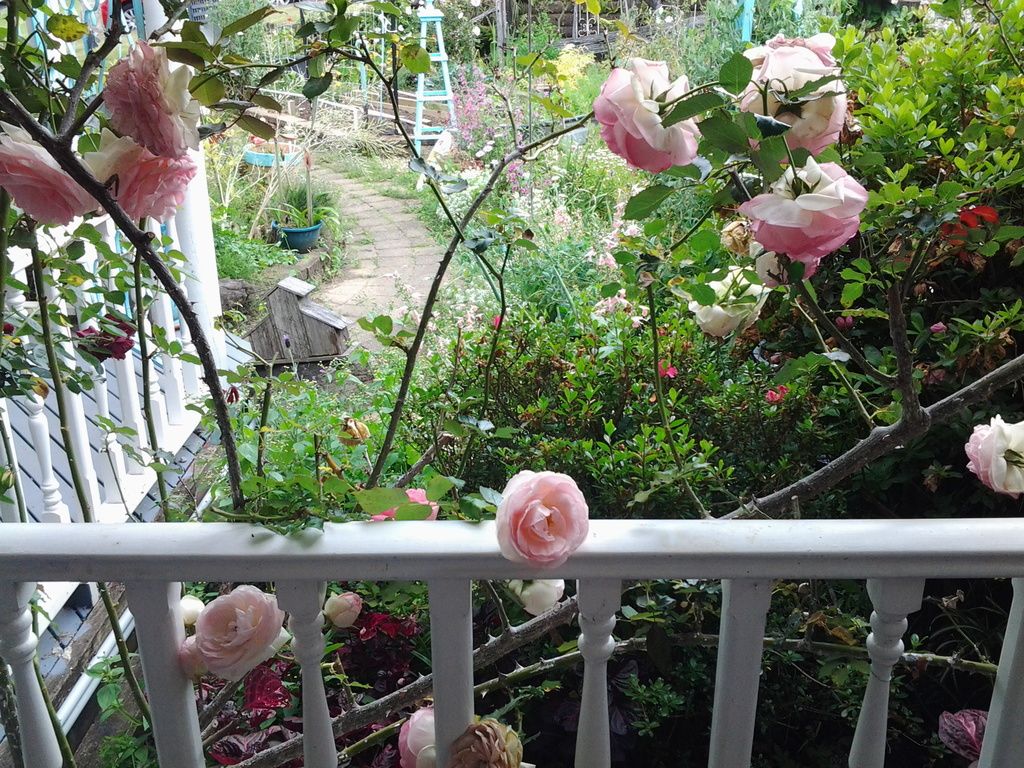 My favorite Rose.
Till next Time.