I have a passion for embroidery, and over the years it has changed from easy stitches of flowers as a child, then cross stitch pictures framed on the wall, to a country look of naive figures and verses, and also with applique. I have done, smocking on dresses, then I had a Brazillian embroidery moment with the many, many pretty bullion stitches. Ribbon embroidery was also a favorite, making cushions and framed pieces, and it was very quick to do, but now I just love whitework.
Last year I managed to finish some Schwalm embroidery, a popular German form. An old favorite of of my embroidery is hardanger. This especially I love for the repetitiveness of its style. It is very relaxing, knowing what to do without having to check the pattern constantly.
Schwalm Embroidery


Close Up of linen
This year I had a go at Deerfield, an american invention, with shades of blue thread, but got very tired of this and was glad to finish the runner.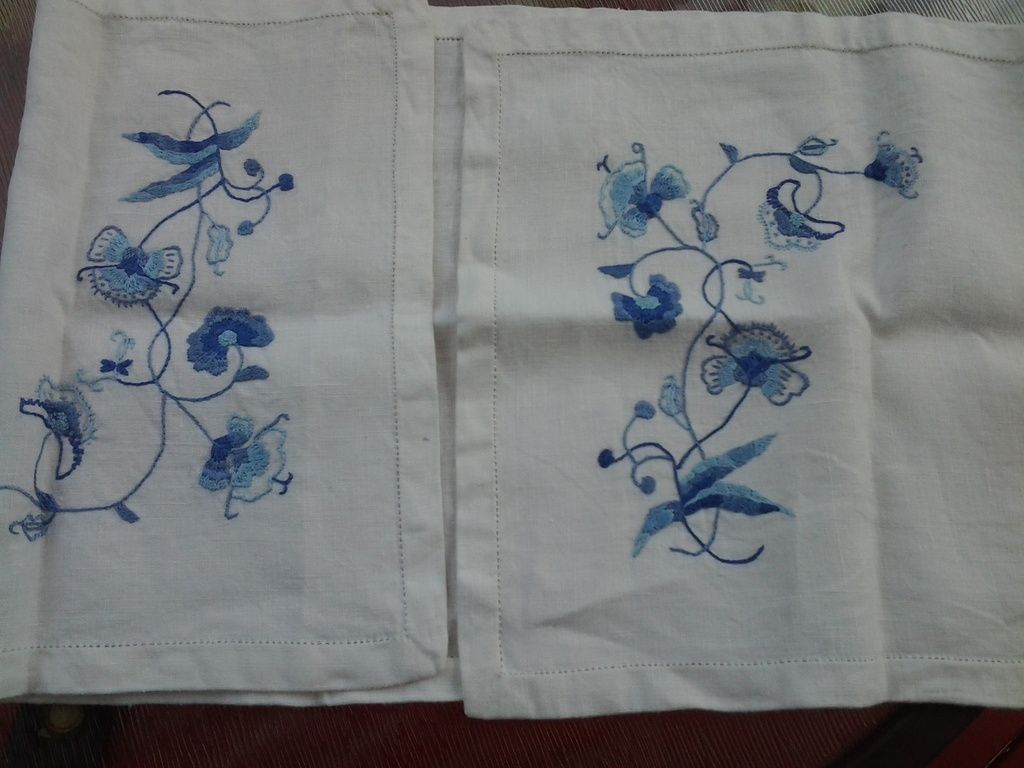 Deerfield
On Monday mornings I attend a group of 5 ladies all with similar interests. We don't very often do the same pieces, which makes it very interesting.
Hardanger Doiley on Linen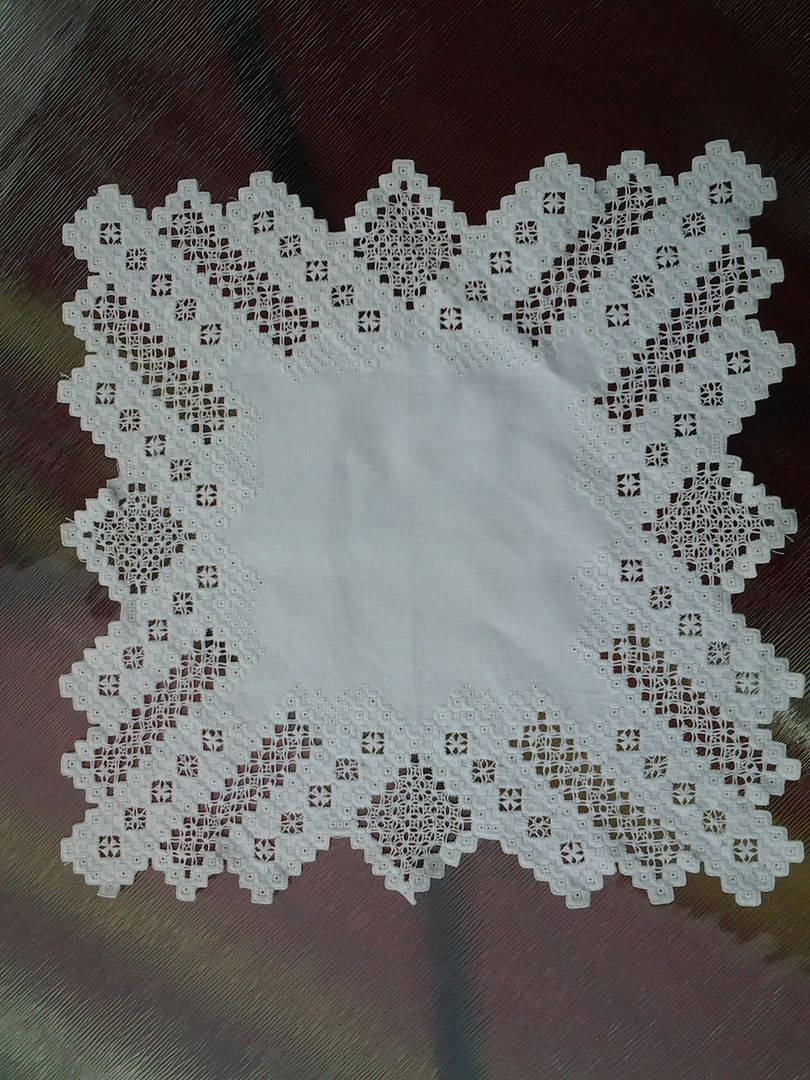 Another Hardanger Doiley
This form of embroidery is going out of style, which is such a shame. Old skills like this should be kept alive. I remember learning to embroider while in primary school, doing many stitches around a black bag over rick rack. This was my curler bag till it fell apart eventually.
Very old pieces of sample cloths from the 1800's are now prized, and were embroidered by young girls in school or at home, usually with a bible verse of two on them.
Hardanger Supper cloth on Laguna fabric.


Currently, I am back on to a drawn thread cloth with schwalm embroidery in the centre. Usually I work on my pieces every night after dinner.
I am ever hopeful that someone in the family would like to learn, but with all the modern gadgets these days, young girls are really not interested or encouraged anymore with this fine art.
Like many old skills I am afraid this is a dying art.
Hope you enjoyed my pieces.