This time of year is so busy, I am having trouble keeping up with it all. We decided to mulch the front two gardens that have a few fruit trees and some Hippeastrums, and Day Lillies etc. It hasn't been done for quite a well, and I have been collecting newspapers both our own and the neighbours for all the gardens.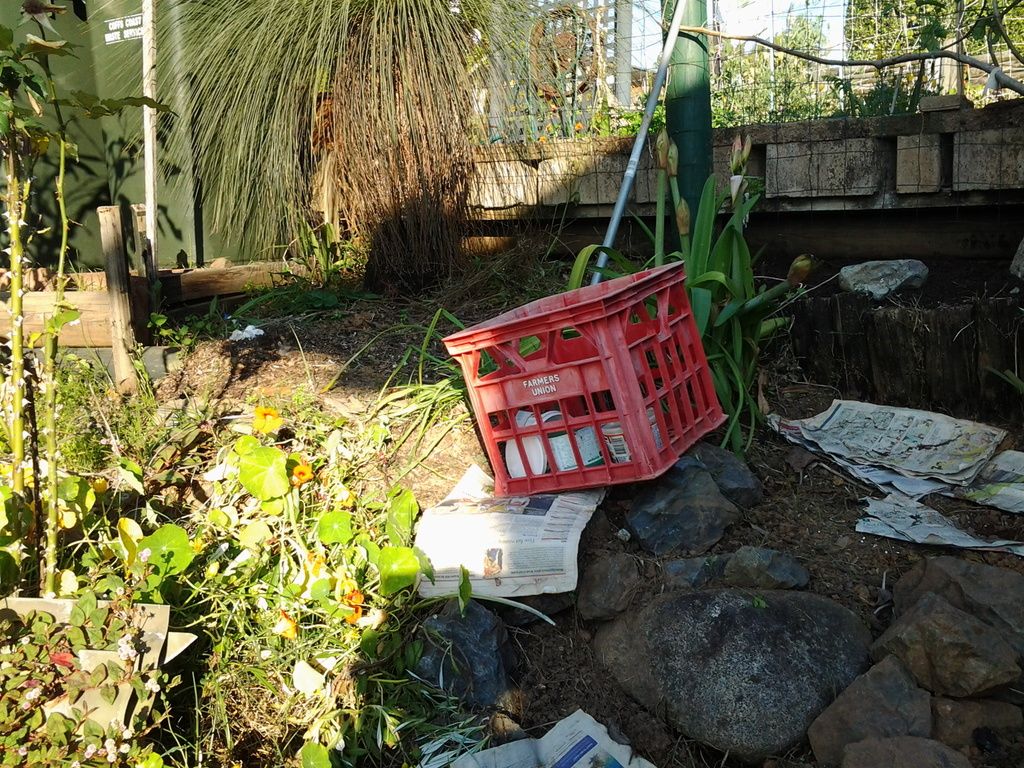 Work in progress
So after the big weeding and letting the hose run the whole time as the ground was so dry. I put thick layers of newspaper down.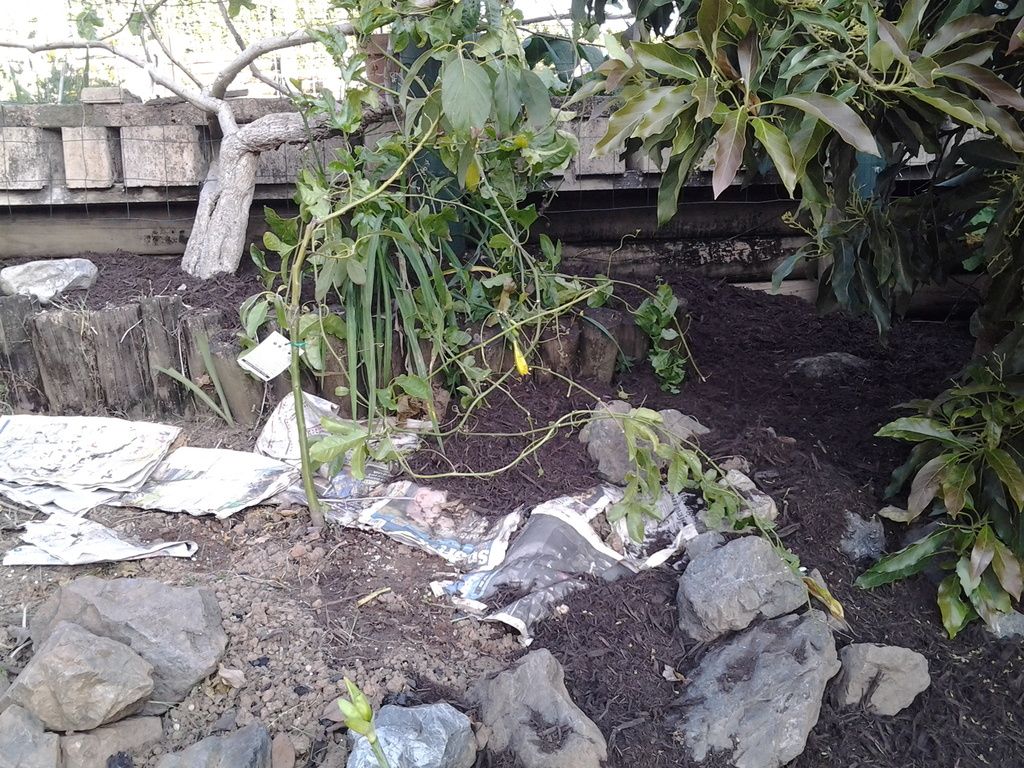 Rearranging Rocks
It hasn't rained here for so long I can't even remember the last good downpour, so hosing again, on top of the paper, then on top of the mulch. Should last a while now till it does rain. I have rearranged all the rocks that have been there for probably 35 years. The bank was so steep when I first did this garden used them to make levels.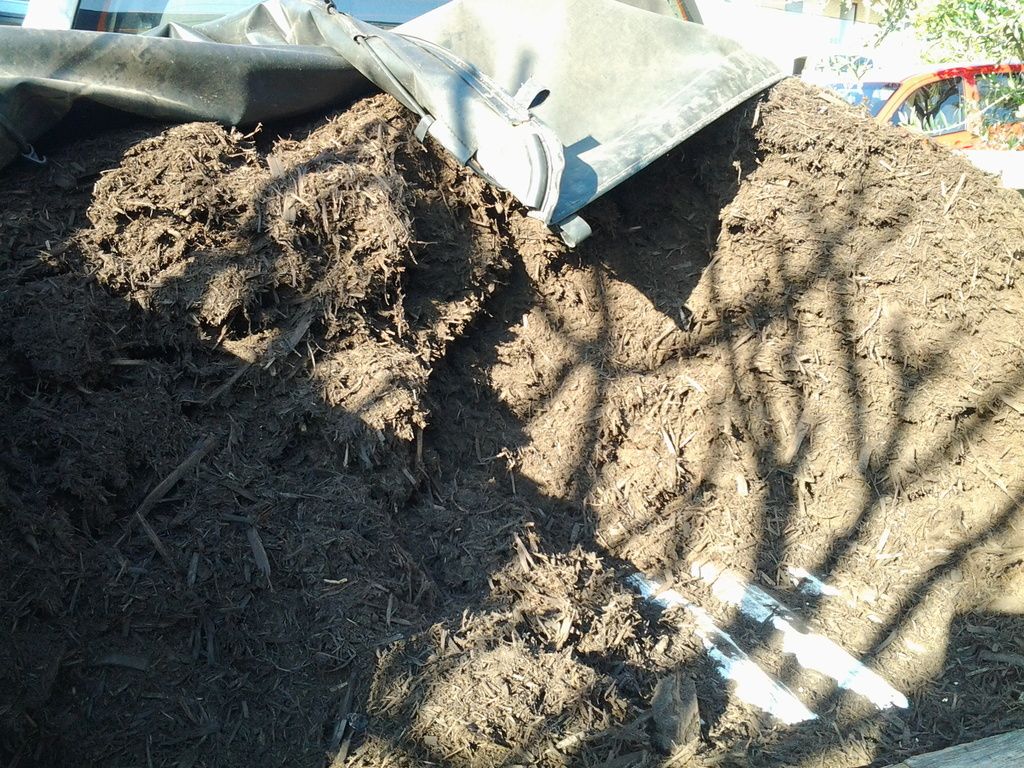 Ute Full of Mulch
John filled the ute with cyprus mulch as it doesn't attract termites. The ute held 1 metre nicely, which did the front gardens except for about 1 metre so we got another 1/3 metre which will also do one extra garden in the front.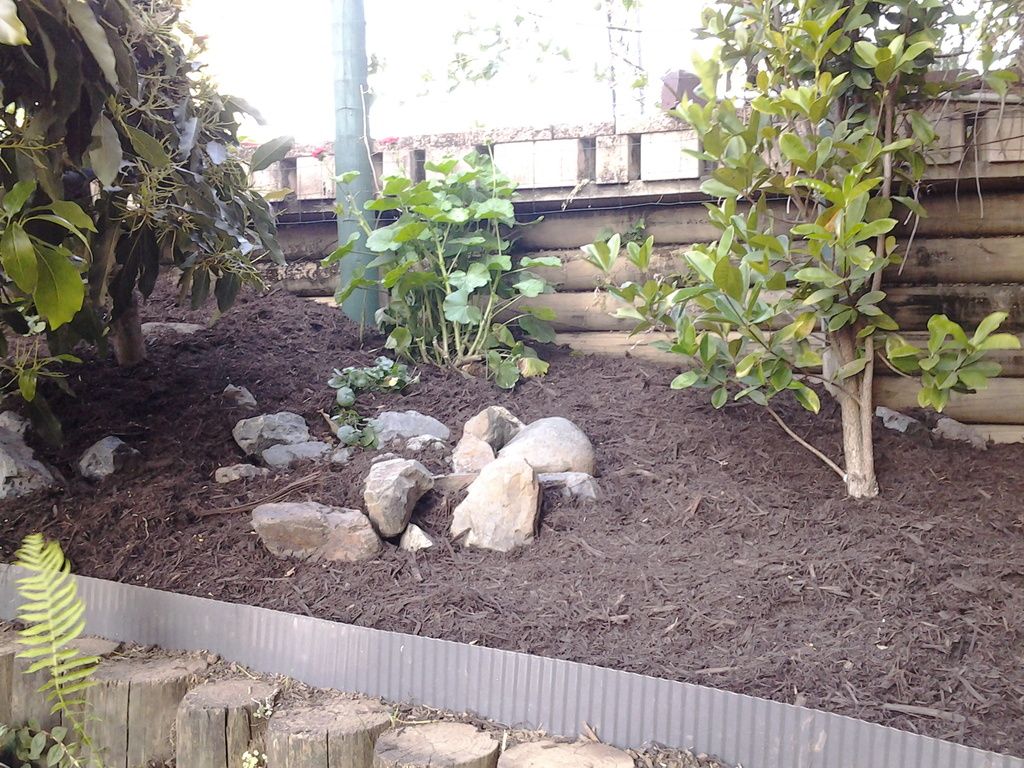 Bottom Corner
I found a few plants here and there and moved a few about and was please to find this Jap pumpkin growing.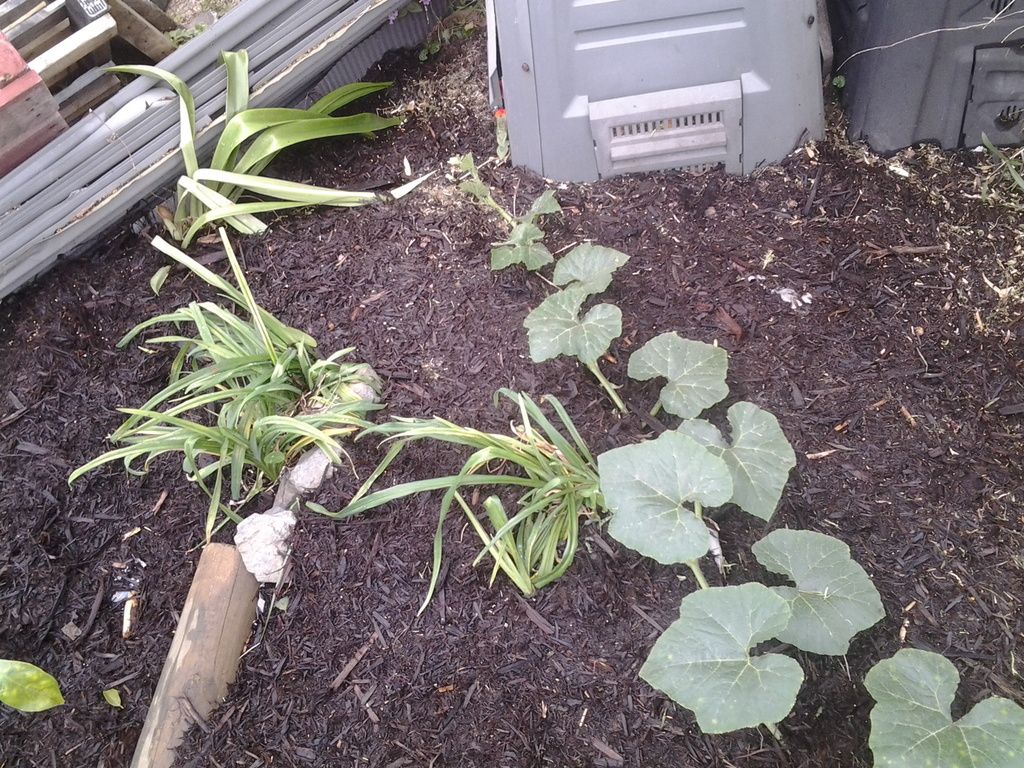 Jap Pumpkin Vine
It took us 3 days to finish and by the end could barely move and so tired. Getting to old to be crawling around on my hands and knees.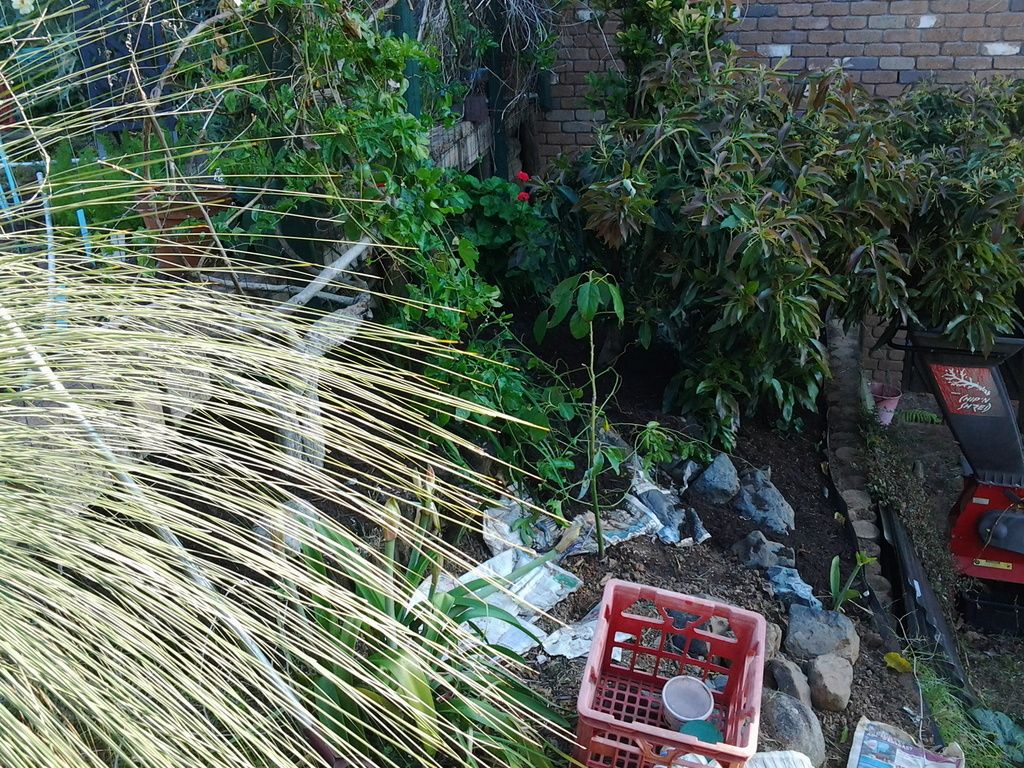 Before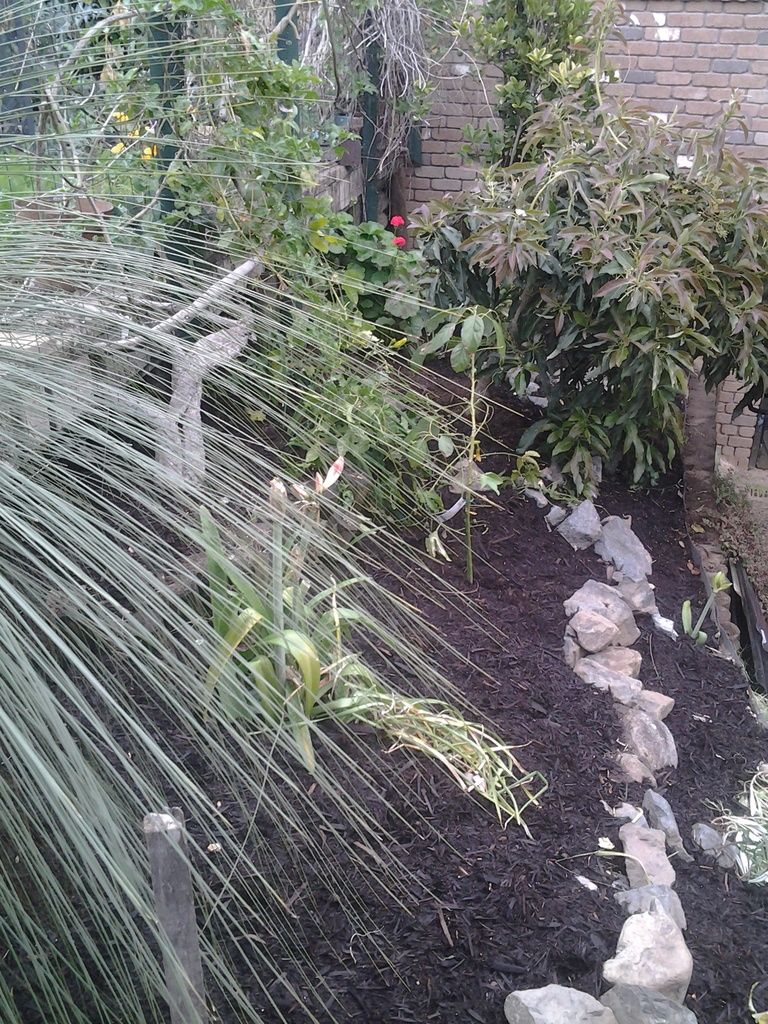 After
And this is the other side.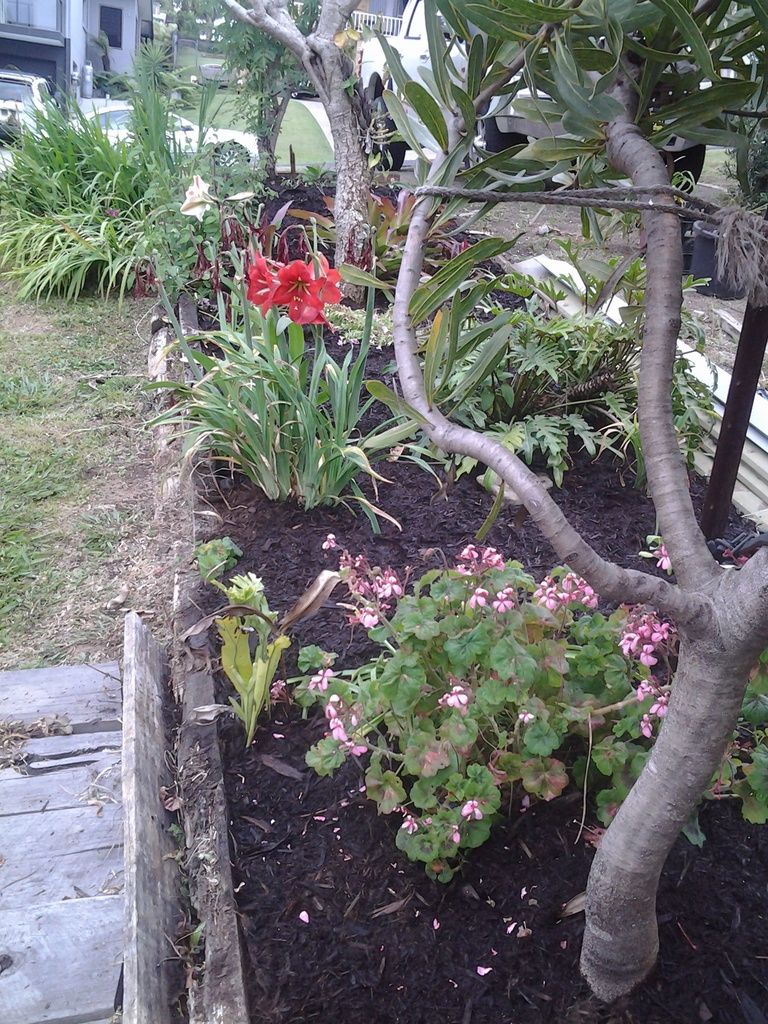 Looking good
Till next time