Are you sick of not knowing what you actually planted other than just carrots, or lettuce that you actually recognize but forgot what type. I did use icy pole sticks but they are so small and get lost amongst the growth, and often the pen I use fades, so in the end unless I record it somewhere it is only a guess.
On Gardening Australia the other day, a hint was given for flat bottom rocks. Paint the bottom of the rock in white, and write on in pencil as it doesn't fade.
This photo idea from the Microgardener.
I wanted something that is large enough not to lose and easily seen, and yet also being able to know what Variety of seed I have sown. I have decided that if I paint a generic word like Carrots, Beans, Lettuce etc. on the front, on the back in pencil, I can then write the type. In theory I should be able to use these larger labels every year by rubbing out the pencil.
Years ago we got some flat white venetian blind off cuts from a Blind and Awning factory and cut them up to sell at the markets. I still have those, which I usually write on in texta, but they fade also, so I decided to paint them in my blue paint. Any flat piece of wood could be used.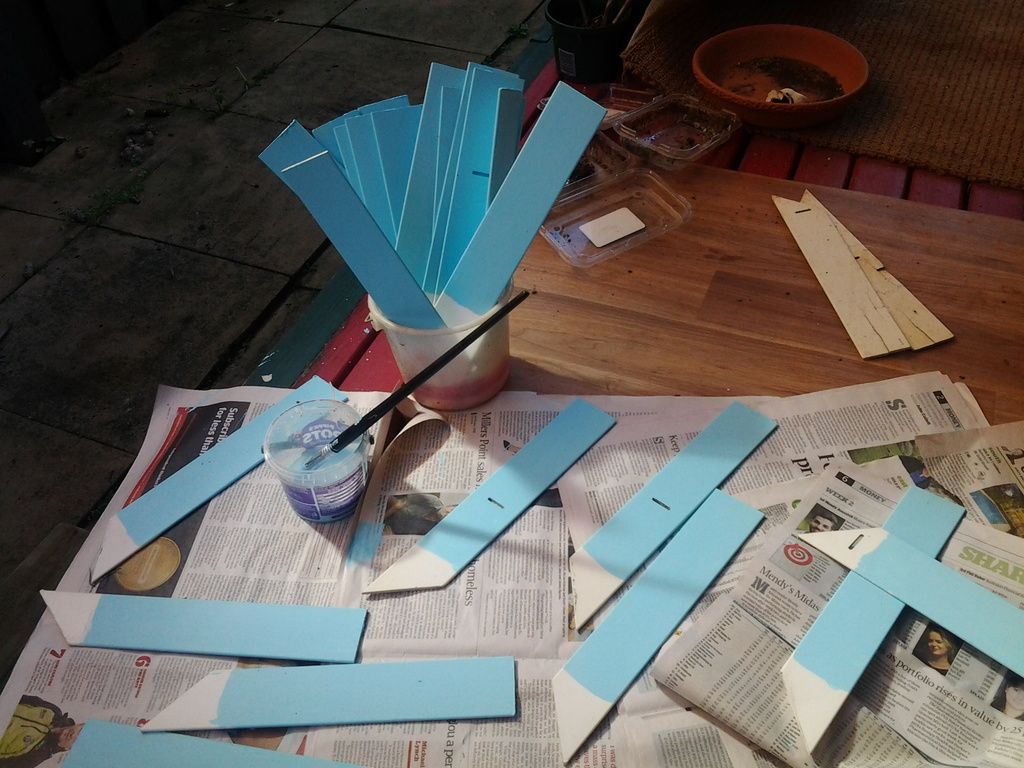 Painted both sides.
I was then going to freehand paint the labels, till I had the brilliant idea of using my scrapbook letters that I can cut out from a die. I had also been reading about using 3D Gel recently and I had a very old bottle of it so used that to stick on the letters.
Looks Great
I have been re doing the garden for Summer and so put a couple in that is ready. Hopefully with all the rain they will stay intact. I gave them two coats of gel so should be fairly waterproof.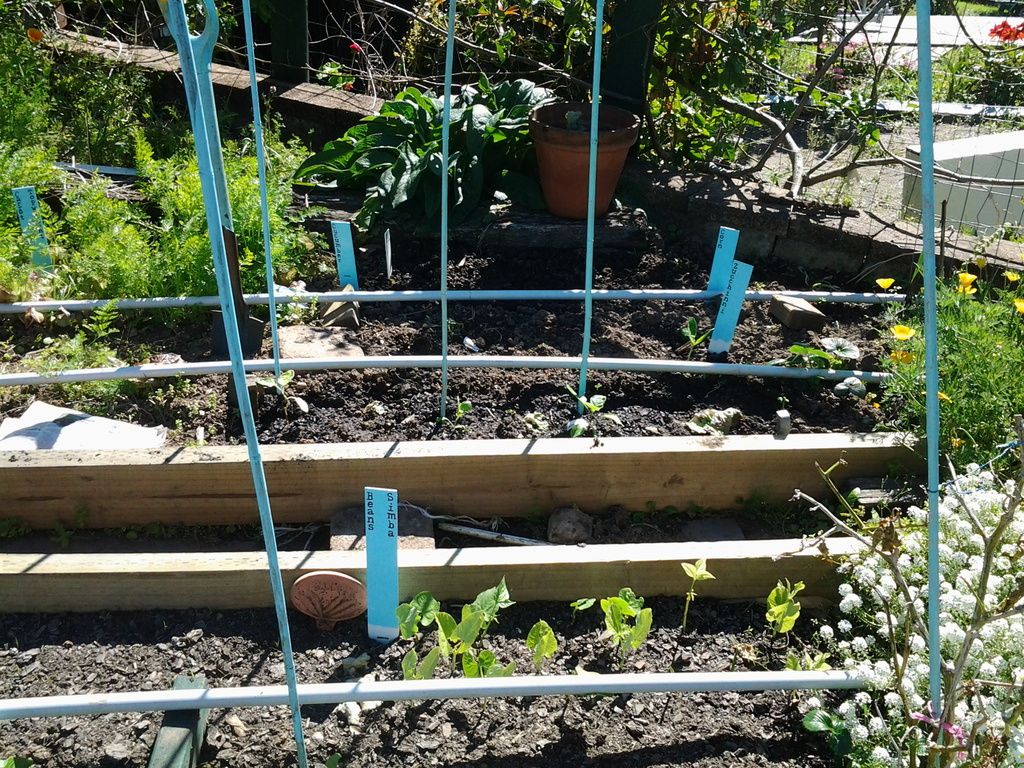 Shouldn't miss seeing them now.
Till next time.