We have been visiting out eldest daughter and attending the Better Homes and Garden Show live in Sydney. For those who visit this blog from overseas, BHG is both a monthly magazine and a weekly 1 hour TV show. It has great ideas for the home, DIY and Cooking.
Says it all
This is the first time I have been to this show and had a wonderful time.
Why walk we you can take a train
Our daughter booked us into the Ryobi Stand to make a Wheelbarrow with host Jason. What a great idea for using tools that you are not used to, like a drill and an impact driver. They gave us a kit of wood and a template to place everything right and the screws. So there I was drilling holes and then drilling in screws.
Concentrating Hard
Found some of it a bit all thumbs, especially when the template was not quite right and had to drill my piece together, free standing on the bench, but it turned out ok.
One Wheelbarrow by me
We also attended an hour long talk by Tara Dennis a DIY specialist, on chalk paint and I was very impressed with how easy to use it was, and also that you didn't have to sand to much, or strip any wood. It covers just about any material, glass, metal, wood, french polish. You can sand a top layer back eg white to reveal a bottom layer eg. blue and create a shabby chic or beach theme. Tara has opened her own shop in her name, and gives lessons every Saturday. I have decided to paint my dining table and chairs in chalk paint in the future.
Watering can decoration
The garden area outside had some great ideas with a wood palette which I am going to incorporate somewhere here, as we have two sitting in the driveway. I particularly liked the plants growing in the slot along the palettes after putting in builders plastic then soil. John thinks a strip of wood would be better and I have to agree.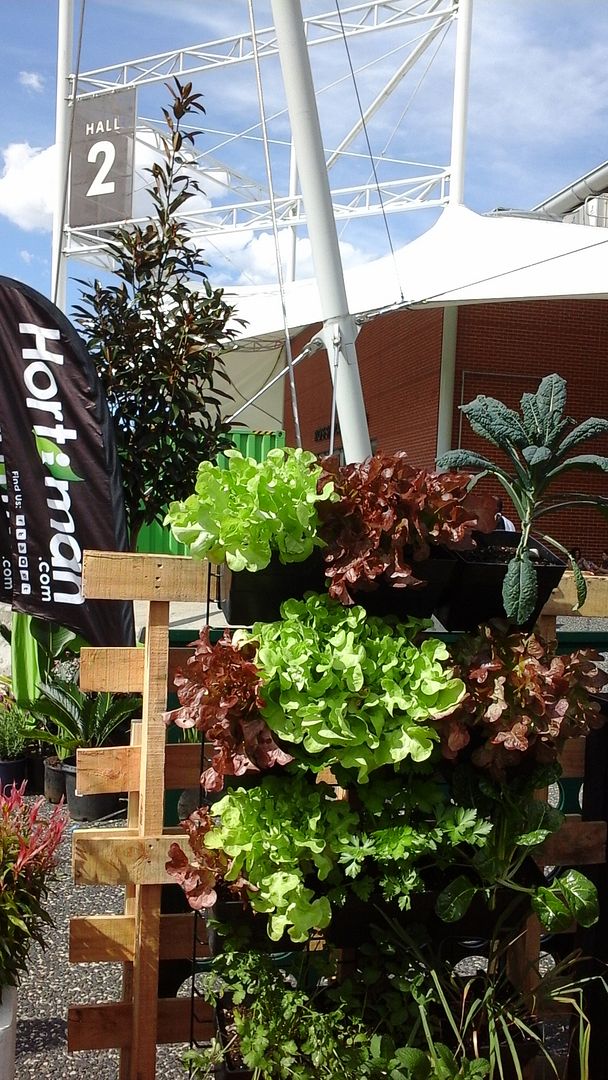 Lettuce growing from a pot hanging on wire frame.
Using Palettes
I was also intrigued with an invention that tied pots onto drainpipes either square or round covering them with plants. Especially good for a sitting area. Wall hanging pots were also everywhere and I liked the ones that hooked onto mesh wire. Easy on and off for re-potting.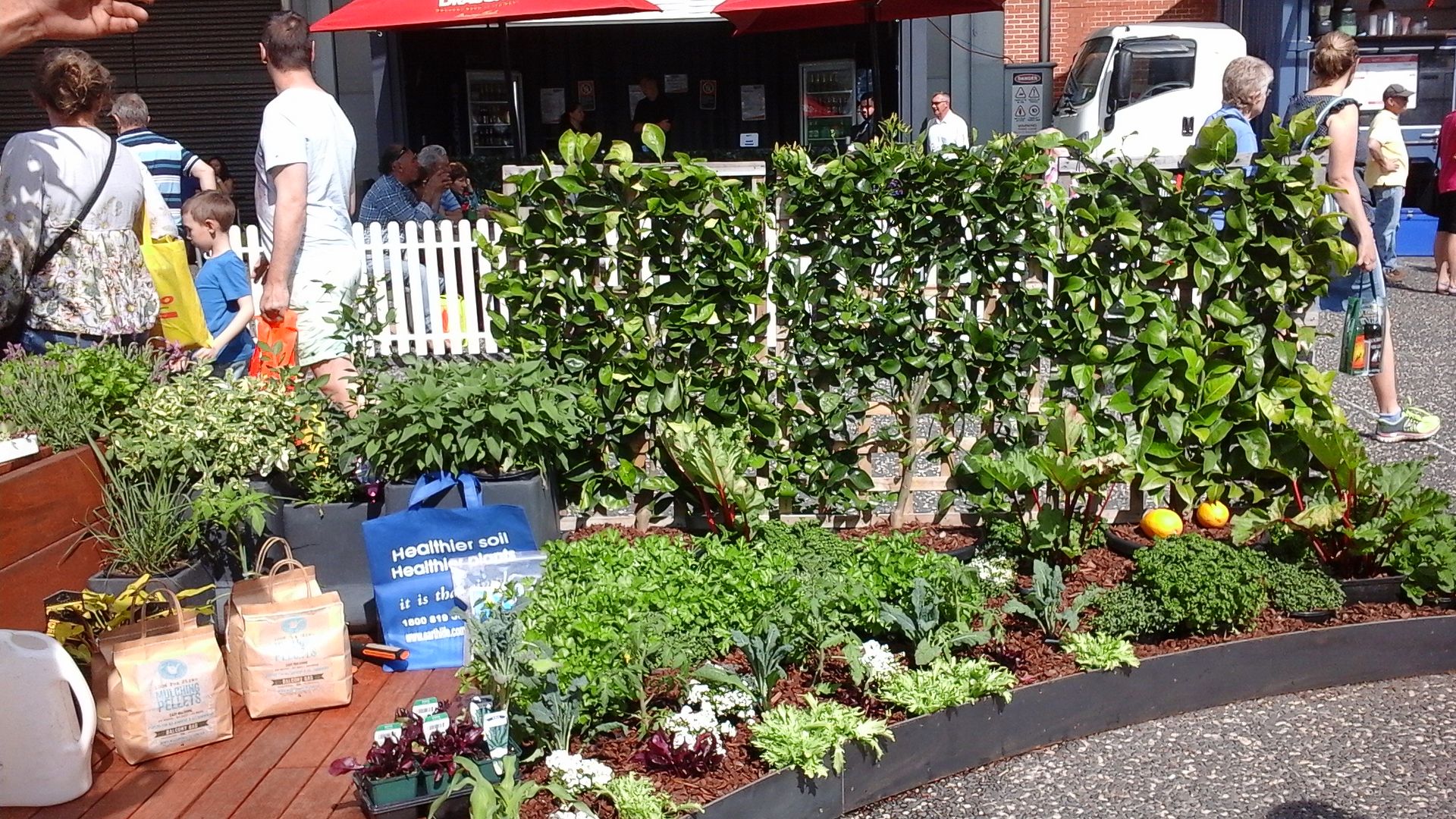 Espallied fruit trees
Succulent stand
There were quite a few different goodies in the market area,and of course I had to get a BHG bag with all the bits and pieces inside. I like these bags for my knitting.
Home for Bugs
By 4pm we had to attended a hockey grand final that a good friend was in. My first professional hockey game to watch, Briars vs Southern and I learnt about "Short Corners" as there were a few. Lucky for us we won, 3 - 2 and it was a very exciting game.
Warming up
Briars Hockey Team, with the winning cup and medals
If that wasn't enough for the day the 3 of us went out to dinner to finish up for the evening. This is the 2nd time we have been to Maharaja's Haveli Indian Restaurant, and I really love their meals.
Train Ride to tired to walk
So all in all we had a wonderful day.
Waiting for Coffee.
Till next time.