Just a quick post today as I am very pleased to say that the carrot and pak choy seeds have taken, despite having gone through a very severe storm. This means now I will be doing this more often, and hopefully eliminating a bit of work. I hope also for a bigger carrot as not having to thin will be a bonus.
I recommend fresh seed, as although I keep my seeds in the fridge, at least the other way of thinly sowing seeds, you are guaranteed most times of the carrots coming up. The tape way, if not germinated you will end up with a gap, so a little closer together, will not hurt. I also think that a better glue is needed, glue sticks don't quite hold it enough for packing up the tape to store. The seeds can be knocked off easily, if too thin a smear. Clag type, PVC, or flour paste would be better, anything that melts in water. Newspaper was fine, it disintegrated while wet quite easily.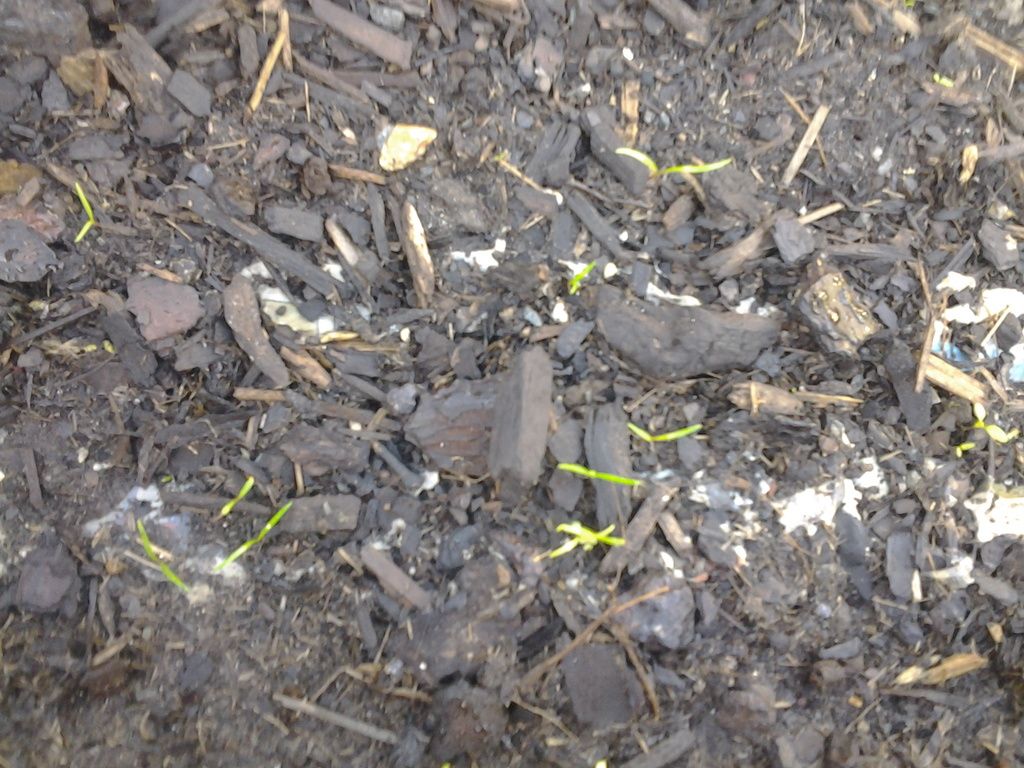 Looking out of alignment due to the very heavy rain I suspect.
With 6 weeks to go before August, I am about to start off my seedlings in the house, for summer. This is a new experiment for me, so stay tuned. In this area, Spring seems to start then, so I want to be ready, I am also a little confused with our unusual warm spell. The fruit trees have already blossomed and losing their leaves has been delayed. So I pruned them anyway. The apples are still blossoming now. It will be interesting to see if we actually get any fruit this year, or if we do get a normal cold spell.
Tiny Bok Choy seedlings amongst self seeded lettuce. Will have to thin anyway!
The chickens are molting, but I get a couple of eggs every 2 days or so. These 3 are past their prime the 2 Isa Browns are well over 4 years old now, and the Australorp is 3. When Spring is here I will replace them with new ready to lay ones. Sometimes I wonder if its worth it for two people, but I do like having them and listening to their excited chatter when I let them out, or when I visit them with greenery. Most of the time I give the extra eggs away.
It is going to be a nice day for weeding today, so till next time.