Every year at this time John and I suffer a great pang of loss. All 5 children usually come home for Christmas and then, New Years Eve, they all go home again. We have gone to the Star War movie, shared lunches,girls Secret Santa of Earrings brunch, dinners, afternoon teas, played board games, celebrated Christmas and BBQ'd down at the water's edge. A years worth of family time all in 1 -2 weeks. Extra hard was No. 5 and her husband going back to America. At least 3 live in Sydney and we can physically go and see them even though it is a 7-8 hr trip. Thank goodness for the local No.1 son and his family.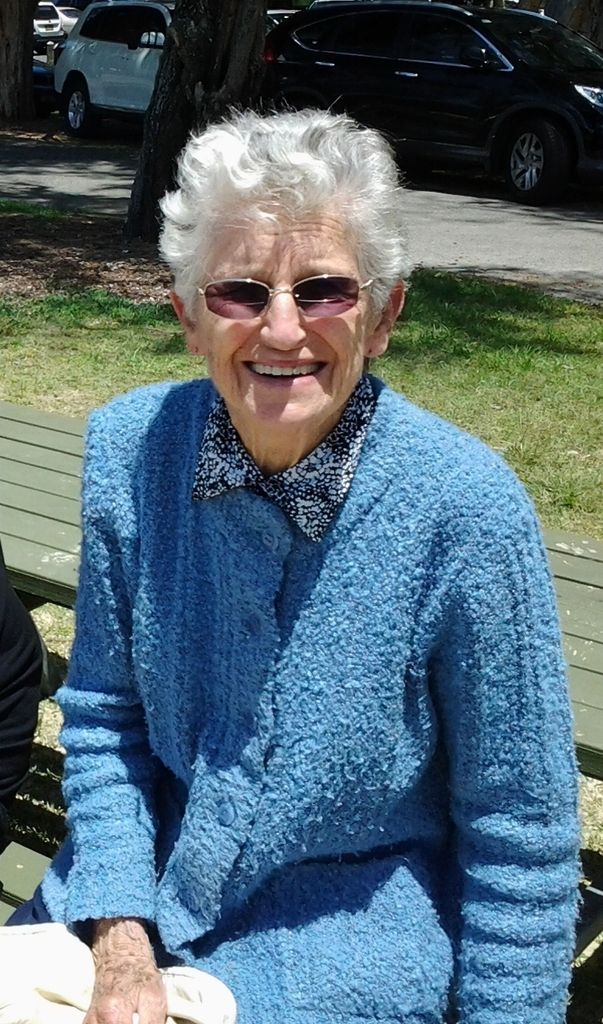 Our Mum
So after our rush of events, today my sister will pick me up and we will go and see mum, who hopefully will have a bit of memory of the two days she also celebrated with all of us.
Checking out the presents with the twins.
Purple and Silver theme
Christmas Day was a purple and silver theme and our DIL did a wonderful job. Moving the lounge so we could set up two tables to fit 14 of us.
Getting ready


I made 3 salads, Moroccan Lamb, Carrot with Cumin and Chickpeas with Honey dressing, and Turkey and Cranberry salad. Also made a small Plum Pudding and an Ice Cream Pudding.
Salads I made in front.
Our day down at the river was lovely, not too hot, so the children went swimming, and we had two large BBQ Snapper caught by the eldest, with plenty of salads. Usually this day is to celebrate No.4's birthday on the 27th. which we have done every year, at the river. This year though he wasn't able to make it as he had to work. First time in 36 years. So we celebrated my sister's birthday which is tomorrow. No-one wanted to miss out on this tradition.
Snapper Cooking




Note my two 1970 cloths I keep for such an occasion.




Watching the Children Swim.






Extra Deep Water was Unusual


The last day is also a time to think about what I would like to achieve for the following year. My filofax is now ready with a brand new 3 months. I noted all the days for moon planting and made a list.
Travel : Nundle, The Great Ocean Road, and Alice Springs; all with our campervan.
DIY: Campervan Glamping Project to start.
Finish the Verandah
Finish the Stairs
Garden: Organize front beds properly now that the seasons vegetable can be pulled up.
Plan what to grow for the whole year.
Fix small grassed area in front of tool shed, pavers ?
Fix area under tree with shade plants
Fix area that is a mess of containers and make into one raised bed instead.
Family: Teach Miss 12 how to make jewellery
Teach Miss 8 how to play the recorder.
Spend more time with John going to movies, lunches etc
Organize:Craft and Sewing rooms to function better.
Continue on with Konmari Method.
This list is of course on top of what I normally do, so hopefully it is all achievable.
Two days ago our son had a Korean BBQ night, and I made a pavlova. Mainly to use up all the fruit I had left over, but I mention it because I haven't made one, for a very very long time, and some of the children had never even tasted one. The recipe was on a plate that you cook it on, an engagement present from 1971 lol.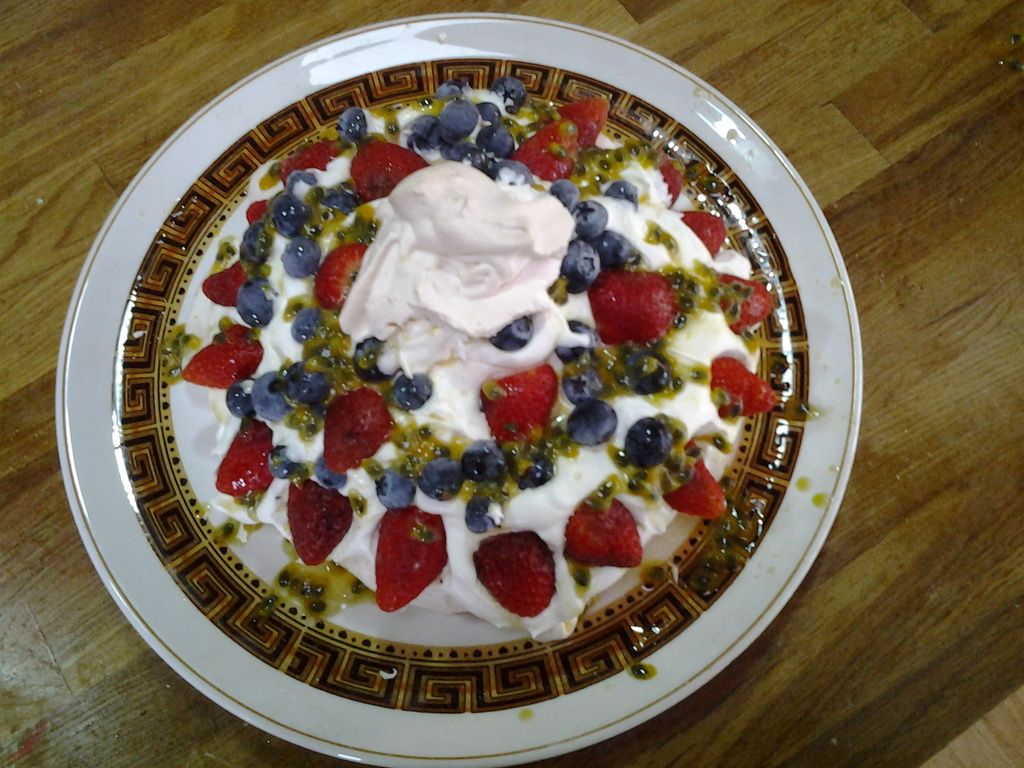 Ending 2015 on a sweet note.
Happy New Year Everyone.