Me relaxing at the Garden Show
In Australia we have just finished Mental Health Week. Normally I wouldn't be aware of this only as a glance on some paper or hearing it on TV. This time though minding my dementia mother and suffering a great deal of anxiety myself, I am very aware of the help and support that is available.
This year I have heard a great deal of information on an abused spouse or children. So much violence seems to be out there these days. In the future with all the baby boomers now reaching into the 70's in age, dementia will become a topic most people will be aware of due to the volume of aged people round the world.
The problem with my mother is that she doesn't see herself as being ill. Her "Oh I forgot you mentioned that" is as vague as when you forget to pick up the milk or go get the mail. Or asking for a cup of tea after you just put one down, several minutes ago, then say " I didn't see you do that".
The good news is we have finally found a place for mum, small only 38 patients, 20 in a dementia ward that doesn't look as secure as it really is. They call it a Hostel which I think is a lovely name for what really is a nursing home. The staff are all under 40, and bright and happy in their work. In 2 weeks she will go in which will be roughly the middle of the week , a good time.
Today we went shopping for a nice comfortable chair, so she can look out of a large window in her room to the vegetable garden in house, fence, and the farmers paddock beyond, which is frequented by kangaroos. I imagine there will also be a few birds, as being in an open country there are usually plenty.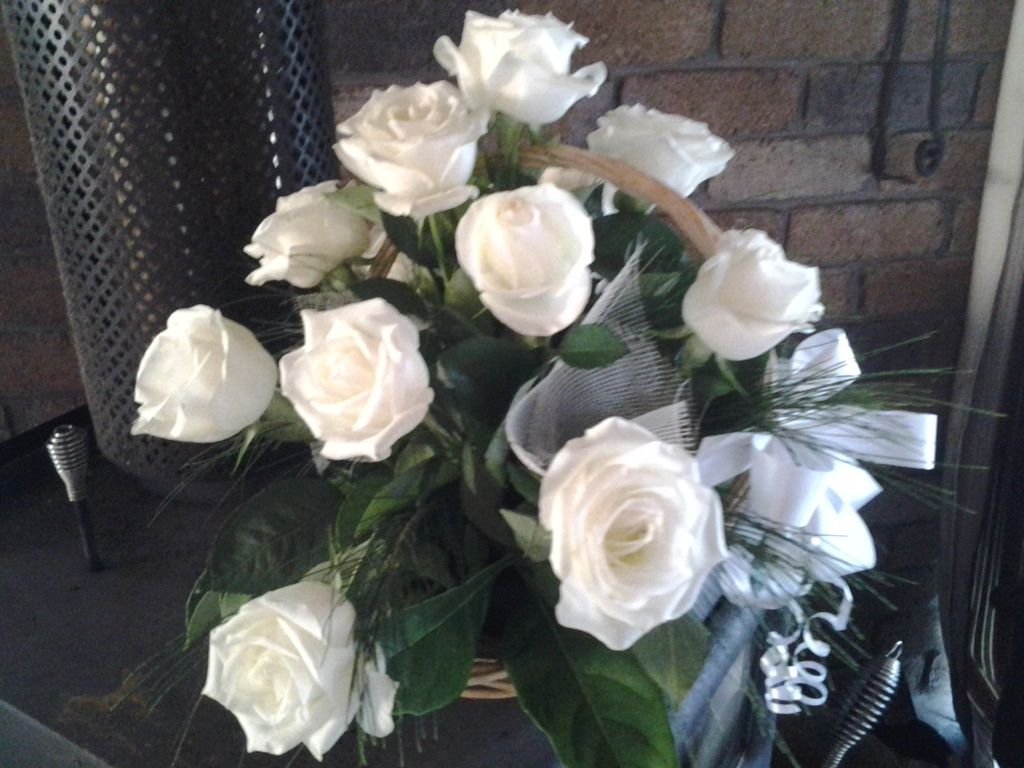 So gorgeous. Roses sent from my youngest daughter, makes me happy.
Its a sad time to put someone in a home. Without me there prompting her on family stories, or participating in my garden or even me washing etc. Mostly just standing there and watching or picking up the odd weed. Or going out with my sister and getting a different perspective on the outside world, her memory of us will fade and we will become just a couple of friendly visitors to while away her day.
On the other hand we can get on with our life, not having to wait around, or asking a hundred things or to check with her on something, or remind, or remind or remind, or listen over and over the same stories.
Its still hard.
Thank you for listening.