August for me is a time I plant the "summer" vegetables and flowers. This year I am making an organized effort to start the seeds off in good time. I am then hoping to do succession planting which is usually a bit haphazard for me. So I am thinking, if I start the 1st of every month, I should be able to keep seedlings going for the two of us.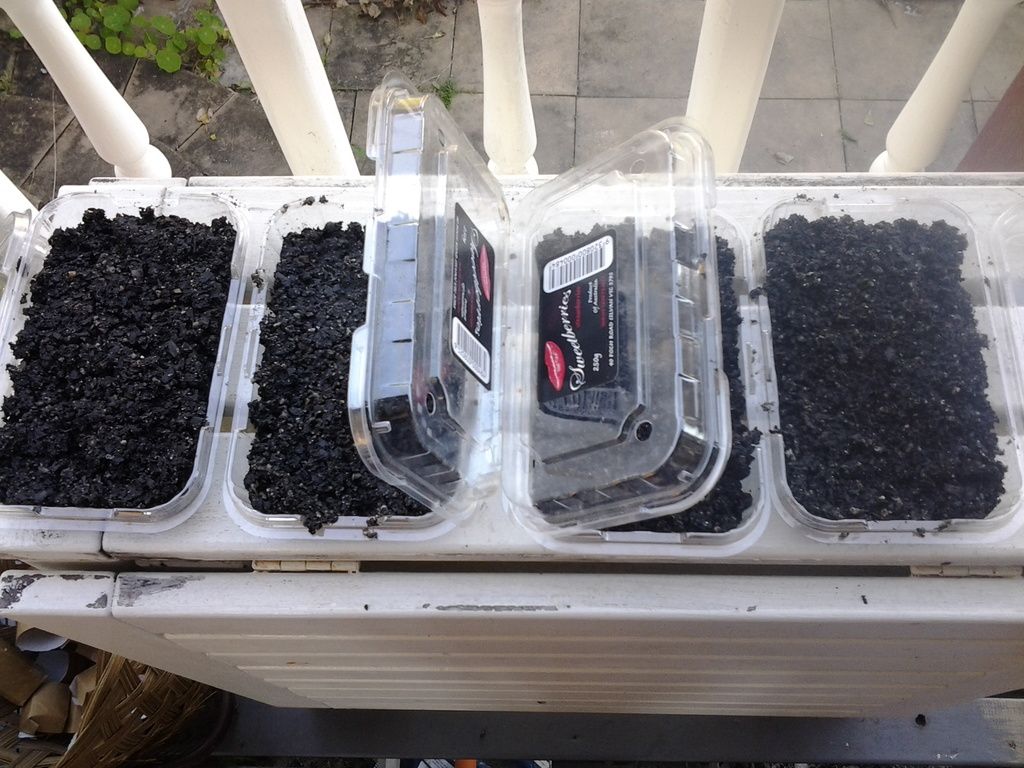 Re- using strawberry containers
I have saved some strawberry containers, from when a couple of months ago the strawberries went on a super special, and which I dehydrated, but the containers have a lid on, perfect for this exact purpose, and although my seeds will go on the warm back verandah, the little lids will stop that early morning chill we get. If I lived down south, and in the sun, then I would bring them inside against frosts.
A Basket full of pre-made seed pots
For the bigger seeds like peas I have turned toilet rolls into pots, and found a way via my friend google, to make them square. It is so obvious when you know how and why I hadn't thought of it before, I don't know, but they fit containers so much better. You just fold them in half both ways, and either leave them whole or cut in half. The bottom has a cut about 18mm (3/4 inch) and fold in like a box flap.
Easy when you know how.
One lot of squares I have put in Sweet Peas to see how they will grow at this time. My March ones, are already just starting to flower, but I can't see why you can't plant them when you are planting normal peas now. They are fairly old seeds also so I am checking if they will germinate as well.
Sweet Peas
Another way I like to start seeds is to keep them on a paper towel, moist at all times. This past week I did some more snow peas, and yesterday planted them out. You have to watch this method closely and plant them out quickly. The beauty of this is that you know they have germinated rather than wondering if you watered the soil enough or did something eat them. It is good for beans, zucchini, cucumbers, capsicum, any reasonably large seed.
Snow Peas laid out on half a wet paper towel and covered over.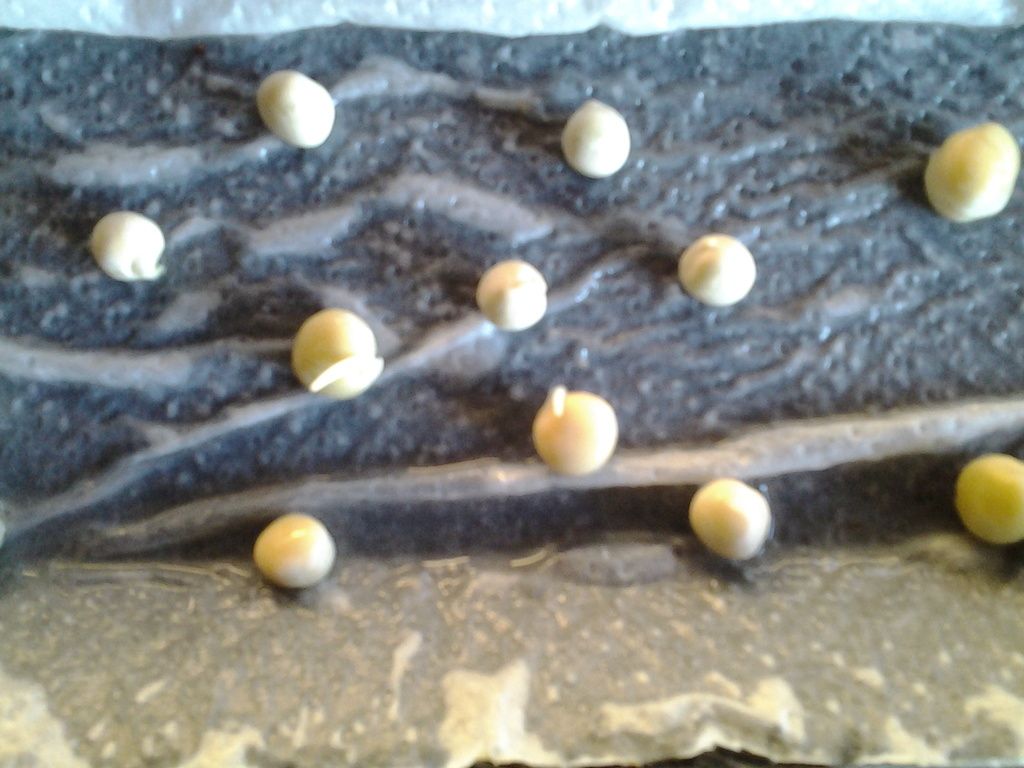 4 days later germination just starting, I planted them out like this just under moist soil.
If doing several varieties at once use plastic trays that are divided like the trays that muffins or small tarts come in are useful. Put some paper towel in the bottom and add several seeds, not too many as you need to get them off individually. Sometimes they attach themselves to the paper, so I just cut paper and all and plant. If the seeds are too close it gets a bit messy trying to separate them.
Plastic Muffin Tray
And a handy Chart that is a great help as to when to start seeds off. Surprisingly they germinate when you think its too cold. This chart eliminates that seasonal, and climate division thing of Temperate, Sub Tropical etc. Can't remember where I picked it up from, a commercial site I think, so apologies for not acknowledging.
Chicory, chive, garlic, leek, onion, salsify, shallot.

Beetroot, broad bean, broccoli, brussells sprouts, cabbage, collard, horse radish, kale, kohl rabi, parsnip, radish, silver beet, sorrel, spinach, swede, turnip.

Artichoke, carrot, cauliflower, celeriac, celery, chicory, Chinese cabbage, endive, Florence fennel, lettuce, mustard, parsley, pea, potato.

Sweet corn, New Zealand spinach.

Egg plant, hot capsicum, okra, sweet potato, watermelon.







































I would love to know by comments, how you start your seeds and keep up with succession planting.
Till next time Happy Gardening.