Now that I have got over my illness, which was viral gastroenteritis, followed by viral meningitis, apparently quite common, and out of bed, I am catching everyone up on the finished path and garden down the back area. I gave it, its last sweep for a while and took pictures to compare the progress. Below is the pathway I am talking about, which was the chicken run, as it used to be .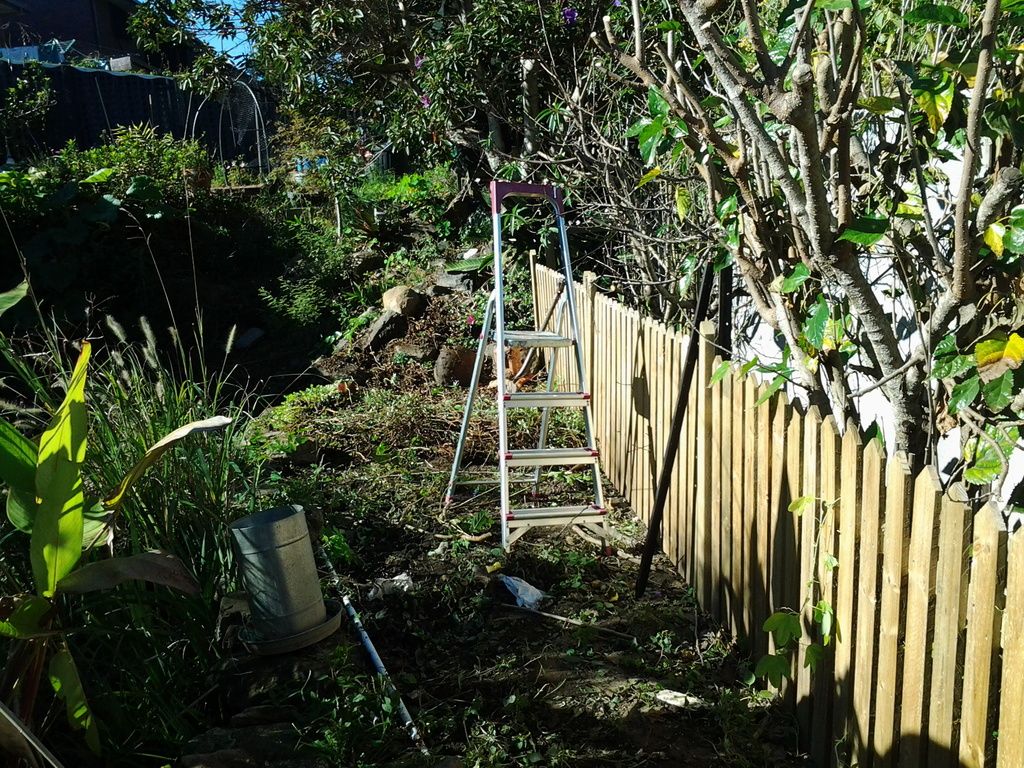 Before
New pathway and garden on left.
The next photo is the garden that was the old waterfall, full of weeds and generally unkempt. As it has lots of rocks and impossible to move, I have planted rock garden plants, that are very hardy. The soil is clay mostly, and rock hard, so I dug a bit out enough for a plant and added some rich vegetable soil to give each plant a head start to establish themselves.
Old Waterfall








The chickens I let out and they had a wonderful time in the weeds, following me around and getting in the way.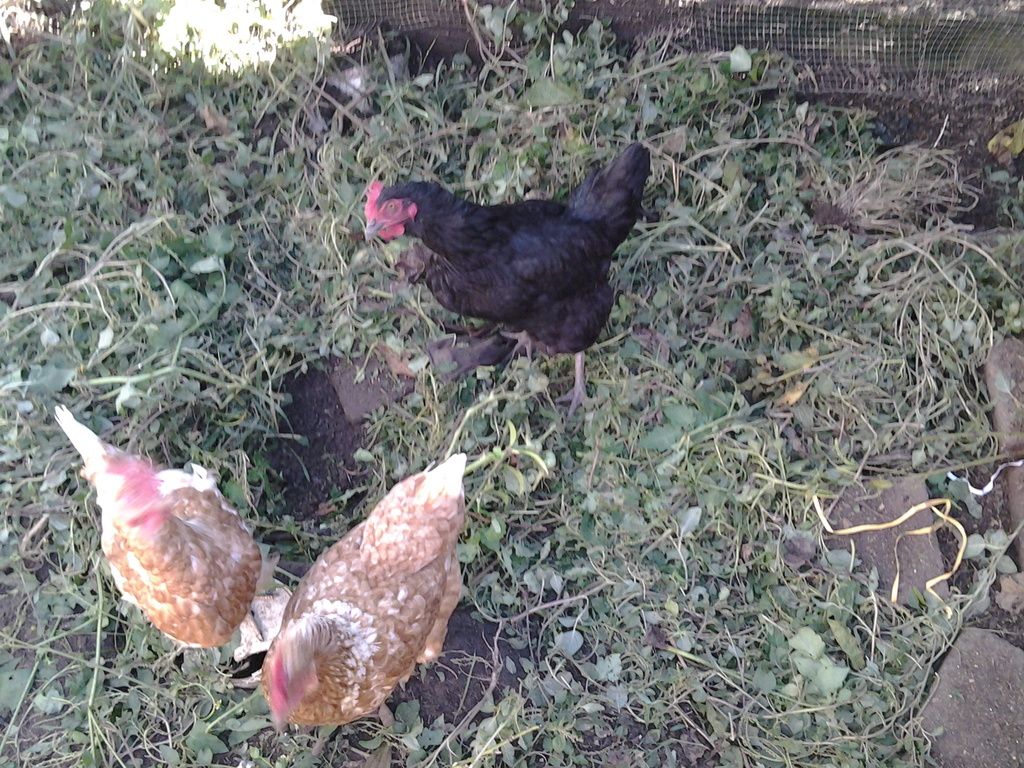 No name chickens.
I am in two minds whether to paint the fence or not. Traditional white or dark grey like the main fence. The area between the new and boundary fence is open enough for the chickens to run up and down. We created a door for them from the hen house.
Reverse view.
Looking towards chicken shed. The fence can be pulled apart at the joins so if the fruit trees need dealing with, we will have room.
View over the pond, need rain to fill it.
It hasn't rained in so long, the pond needs a good couple of heavy rainy days to fill up, and cover the plastic. This was our old pool, and is now 4 foot deep, and full of plants and fish.
Once the rock garden gets going and a few more plants it should look lovely without too much weeding.The leaves from the Tibouchina, over hanging all of that corner drops its leaves, which is why the waterfall never worked plus water evaporated to fast.
I lit the fire for the first time, last night. We have had such a warm winter this year, finally it is getting cold enough. So nice to sit by it and read or sew. It is good to be back. Till next time.