Entrance
Its been a difficult week, having now placed Mum in to Nursing Home. I quite like the name Village, or Hostel is another I have heard it referred to. Aged Nursing Home is so off putting especially when you don't want to be in one.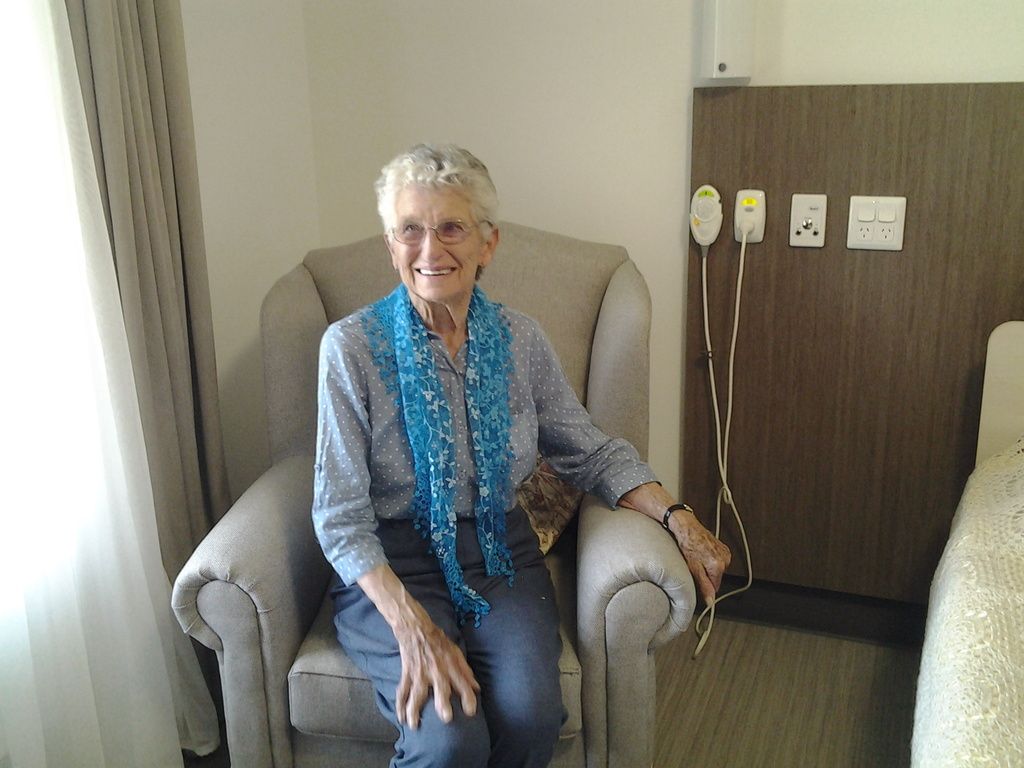 My Wonderful Mum in her new chair.
We packed up all that was needed Monday and Tuesday and met my sister in the carpark, then proceeded to have coffee in the tiny shop. Mum spent most of the time crying, but all the staff did come up and welcomed her and finally we made our way to the room.
Wall of Family Photos
We then unpacked and made it look nice, while more staff popped in and out and admired all the pictures etc. By the time lunch was on we then left. My sister remarked that it was like dropping off your child for first day at school. I found it quite hard knowing she wouldn't be out again unless we gave her visits to the beach, shops or lunch somewhere, which we will, but basically this was now her home.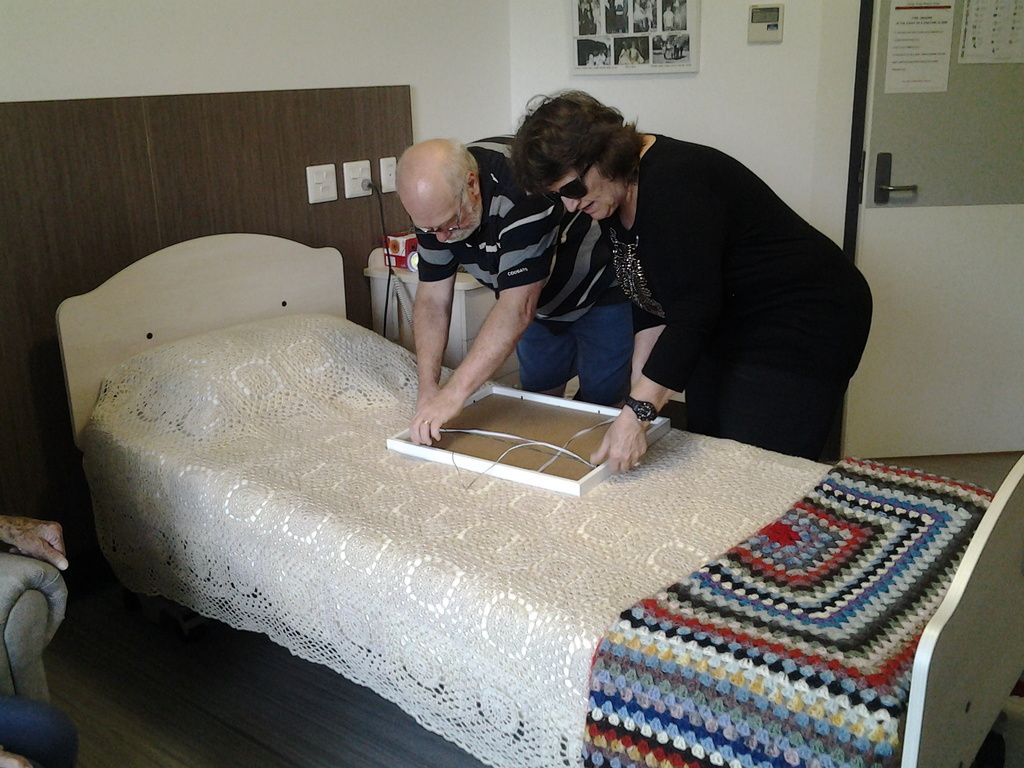 Fixing the photo. Mum made the quilts.
Being at our place without her is very strange after all this time, I have been a bit lost really, and thrown myself into painting the verandah again. I lost the plot there for a moment, what with a tooth infection for 3 months, root canal, having it out, and now bridge work, on top of sorting mum out and starting a tidying project, life has been in a bit of a turmoil.

View from Her Window. Horses appear in the distant.
This weekend though is all about resting with a trip to a Big 4 Caravan Park with the rest of the family to celebrate Miss C's 12th birthday. Quite a special occasion due to the fact we nearly lost her the day before her 9th. birthday. All is well now and I have made her a quillo which is now wrapped up ready, and I forgot to take a photo but will do it tomorrow when we celebrate.
Unfortunately the weather has turned cold again, and after all the hot nasty windy days we have been having I don't think I will be going swimming, but will take some scrapbooking, Project Life of our Europe tour in 2004, will enjoy just relaxing and working out a plan for the next 2 months. Family is arriving and I have to get bedrooms ready that mum had taken over, hoping to paint and put new carpet down before they come so will have to get a move on.
Stay well. Till next time.